Elope Maui is a creative elopement + photography company located in Maui, Hawaii.
After nearly a decade of photographing destination weddings, founder Ajja noticed that a lot of her clients were looking for something different and truly original. Elope Maui believes your day should be a wonderful and stress-free experience that connects you to off-the-beaten path locations for an unforgettable time. Adventure, love and a sense of place reign supreme.
what we do
At Elope Maui we value the island, the land and the people. We value simplicity and authenticity. We value adventure and the great outdoors. We value timeless style and organic beauty. We value laughter and love. As our clients (and soon-to-be friends), you can expect a curated, full-service elopement experience from start to finish.
simply love collections
We aim to simplify the planning process and offer up to four collections to select. From location selection to flowers plucked from nature, consider us your friend + expert throughout.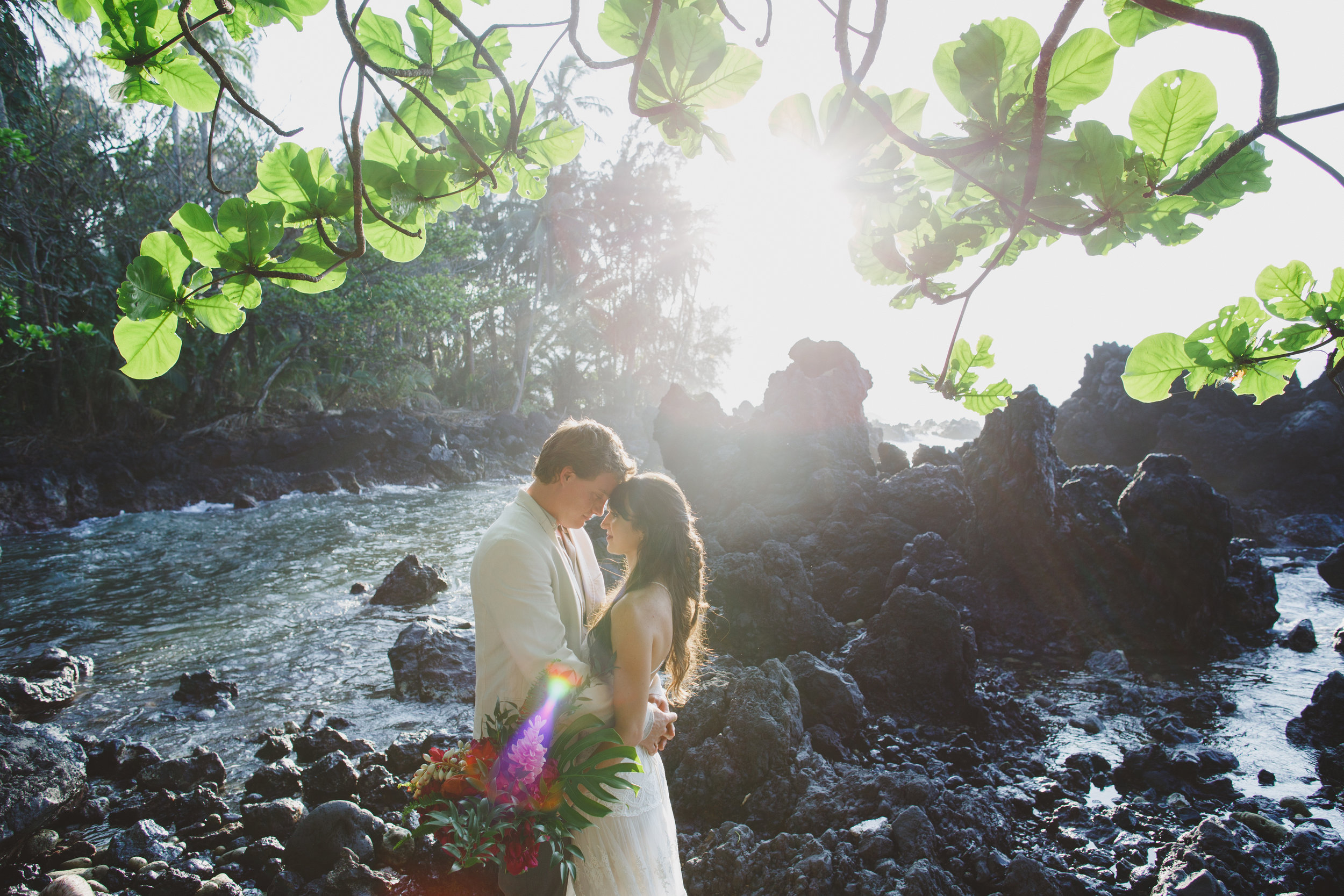 aloha aku no, aloha mai no